Wounds in patients with diabetes are one of the most devastating complications and an estimated one in six diabetics are likely to develop wounds. The cause of diabetic foot wounds is the combination of several factors: peripheral neuropathy (loss of foot sensitivity / dryness), bone deformities (due to poor foot support) and peripheral arteriopathy (lack of blood circulation in the lower limbs).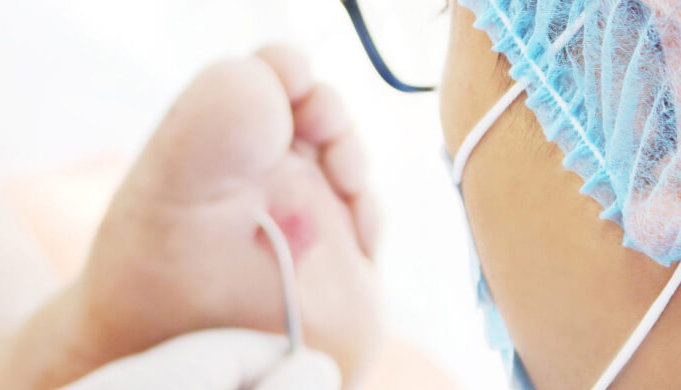 Prevention, early detection of causes and specialized foot care in diabetic patients are the best strategy to prevent limb amputation.
The Wounds Healing Unit of Vascular Clinic Marbella is a multidisciplinary team composed of specialists in wounds nationally, and doctors Rubén Rodríguez Carvajal and Fernando Gallardo, medical specialists in Angiology and Vascular Surgery and endovascular therapies minimally invasive in which highly qualified specialists in nursing and podiatry are integrated.
The latest technological advances in minimally invasive revascularization treatments, laser techniques, healing with topical application of oxygen and vacuum healing techniques (VAAC) are available at our Unit and we are pioneers in the healing of complex and multifactorial wounds.
SPECIALIZED CURES IN THE CLINIC
We carry out a multidisciplinary approach, with an initial assessment. We offer everything necessary to facilitate both the therapy and the monitoring of wounds, from topical treatments to the necessary equipment. In addition to the clinical cure, we weekly follow up of each pathology to ensure a correct treatment of the same, thus ensuring patient recovery.

HOME HEALING UNIT
The patient who needs this service is the one who is far from the clinic or the one who needs the assistance at home due to physical problems of mobility. This service avoids the inconvenience that entails leaving to perform their cures.
During the process, a weekly photographic follow-up is performed, the patient's progression is assessed, and weekly meetings are held to assess whether or not wound treatments should be changed.

LASER THERAPY | K-LASER
Laser therapy K-Laser is an extraordinary support technique for wound healing and also in osteopathy treatments for its physiological and bacteriological effects.
Laser light has proven to be effective in improving healing of open wounds, reducing pain and reducing the risk of infection. Laser therapy is used in the treatment of diabetic foot wounds, pressure wounds, burns as well as in infected, traumatic and post-surgical wounds, which do not heal properly.
OZONOTHERAPY
Ozone therapy is based on the beneficial effects of ozone, which in addition to possessing a powerful antimicrobial capacity, favors a high oxygenation of the wounds. This makes it, therefore, a reference treatment in the fight against polymicrobial infections of the diabetic foot. Ozone therapy is based on the beneficial effects of ozone, which in addition to possessing a powerful antimicrobial capacity, favors a high oxygenation of the wounds. This, therefore, becomes a reference treatment when it comes to combating polymicrobial infections of the diabetic foot.
Ozone is also able to act as an immunomodulator stimulating white blood cells, which increases the body's defenses against external aggressions such as infections and makes it an ideal therapy in the treatment of dermatological diseases in general (abscesses, fistulas, boils, acne , Etc.), burns, fungi in general, herpes simplex and zoster.